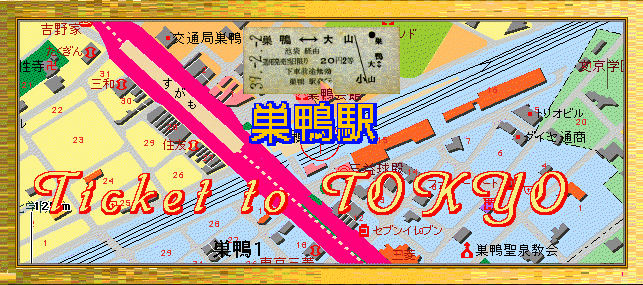 An origin of Sugamo
There is the opinion that the place name of Sugamo was created because an easy mark made a nest to Oike.
Shiyakujiriver and yabata river flow, and there are the many continents and marsh grounds, and algae grows up, and it is called with SUGAMO, SUKAMO, SUKAMO from the topography.
---
Link to the station when have you click the station name of Yamate Line.