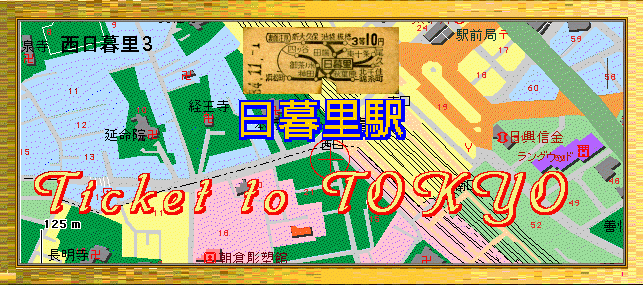 An origin of Nippori
There are various kinds of opinions in Nippori this place、At the place that made the new moat when DOHKAN OHTA constructing a castle.This was called "Niihori" in the first place, and it was read niihori. It changed with "Nippori", and it became write with "Nippori" from the Edo mid-term time. In popular name Nippori was called a village of Higurasi. In west Nippori, there is many temples , and east is quotient mechanic zone.
---
Link to the station when have you click the station name of Yamate Line.