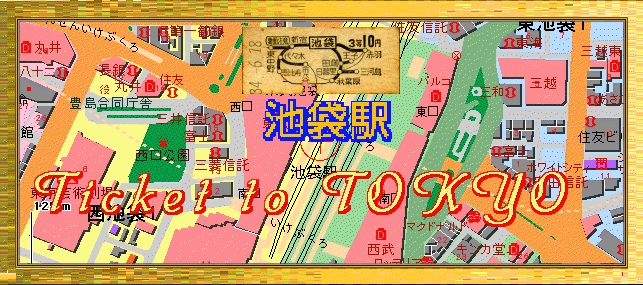 An origin of Ikebukoro
In this place, there are ruins of many ponds and a spring is the abundant tournament.、A track of those ponds is left in Motoikebukuro park of the west Ikebukuro as a full pond.
Mr. Toyoshima families governed it till it was ruined around here by Doukan Ohta . Flag book mansion of tenryo, jiryo and daimyo scattered during a farm village.Population increased by a railroad was inaugurated to this ground and developing as commerce area. Ikebukuro increased with one of an important station as a newly developed city center of Yamate currently with Shinjuku &Shibuya.
---
My town, Ikebukuro.
I spent the boyhood in Ikebukuro.
 
---
Yamate Line transfer
A screen is connected with it to the station when clicks the station name of Yamate Line.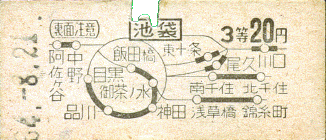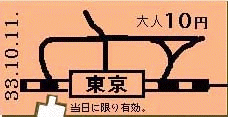 Back to page of ticketgallery .