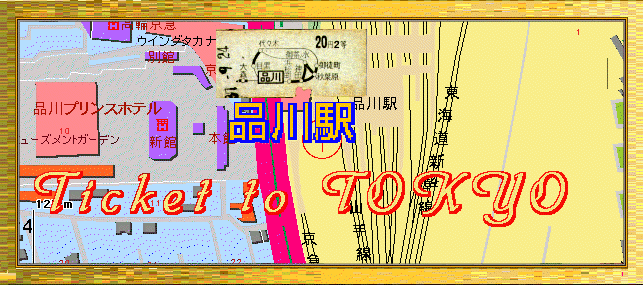 An origin of Shinagawa
There is roots of place name of Shinagawa in various ways, and there is not decision version. At first there is the opinion which began because the old days called Meguro River SINAGWA. In next,there is an opinion called SHINAGAWA,trace it in TAKANAWA nearby、And it goes that dyeing craftsman of article leather used for an armor lived, and an opinion called SHINAGAWA.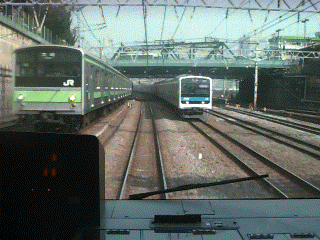 Ran in HATIYAMABASHI neighborhood toward Shinagawa station and Filmed it from the side of driving stand, Keihinntohoku-line for Ohmiya.
Yamate Line outside for Osaki , and Keihintohoku Line for Isogo .
Film it at 9:30 a.m. on March 19, 1997.
---
Link to the station when have you click the station name of Yamate Line.