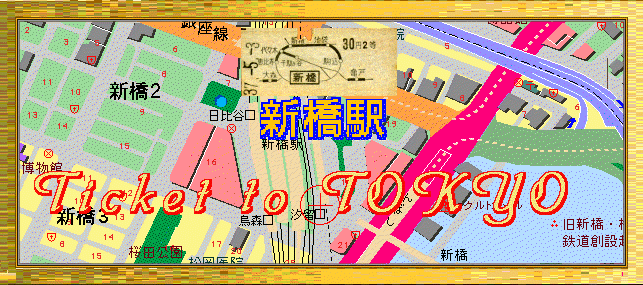 An origin of SHINBASHI
An origin of a new bridge is a name of the bridge which hanged with River of Shiodome. This station said Karasumori station when started business in 1909. Currently, Shiodome which was a station of freight exclusive use was the first Shinbashi station . When people sings railroad song、it is famous to be sung "Kiteki ittsei Shinnbasi wo , Haya waga kishyaha.......". In 1877, a baseball team of Shinbasi club of railroad ministry was completed, and Japanese base ball began with this place.
---
Link to the station when have you click the station name of Yamate Line.