VIRTUAL TOUR
ONE DAY, IN CHICHEN ITZA

THE BALL COURT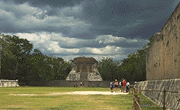 We're supposed to play ball games when we're in town.
I know it's not just a 'game,' it's our honor to play for the gods.
But after the game,
we'll be sacrificed depending on the result
because our gods love human blood.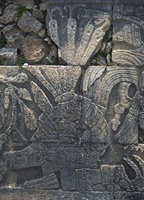 And I think the audience is excited about seeing our blood ...
I wouldn't do this if I don't have to.