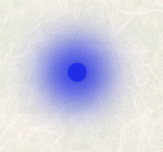 UFO IN SAUDI ARABIA
Perhaps Saudi Arabia is an unknown country for many people. Some of the differences are ... you can't drink there, and women cover their faces with black veil ... which give this country very mysterious image.
But UFO didn't choose the place to appear.
An Arabian economic paper, Iquetisahdiya reported the UFO story on April 1 of this year, which told that on March 28, some campers saw a blue oval light in the sky near Jebail, in the east of Saudi.
You can find Arabian books on UFO in the bookstores in Riyadh, the capital of Saudi Arabia, although they were published in other Arabic countries like Lebanon or Jordan.