ROCKART IN THE DESERT
As you probably know,
desert is not only with sand, usually with a lot of rocks.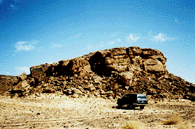 This rock is located in the west of Ryad, Saudi Arabia,
about 100 miles away from the city.
If you take a look at it carefully, you can see the drawings.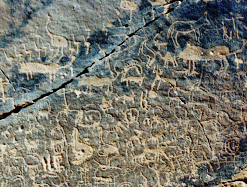 It's said it would have been drawn before 3000 B.C.
Did you notice wild animals on it?
It suggests that before 3000 B.C.,
this area might have been with a lot of wildlife.




ANCIENT WORLD CLUB HOME