Welcome to "Ticket to Tokyo".
Bsince1997.3.10.
The last update1997.9.7.

I thank Homepage of the ticket which Mituhiko Komobuti announces, Ticket To Tokyo with your having come. I make an old ticket of Tokyo that I collected, and I introduce Tokyo.@And I produce some My Personal Page. You select the item which you liked among one Contents under this screen and please enjoy my homepage.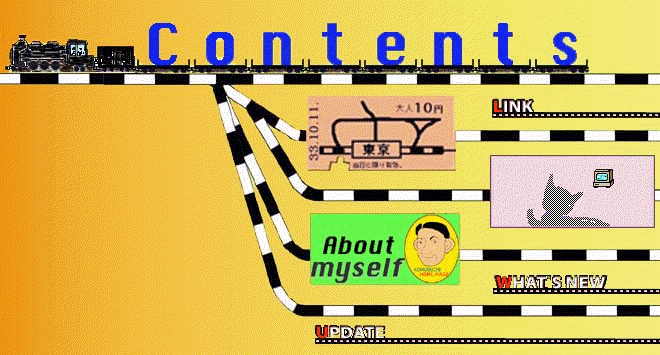 MITUHIKO KOMOBUTI HOMEPAGE, TICKET TO TOKYO.
E-Mail: como@st.rim.or.jp
An inquiry about this page please send to E-mail, MITUHIKO KOMOBUTI.